4913 Chastain Ave, Charlotte, NC 28217
Seven Miles From Charlotte's Airport
The event is located just 7 miles from Charlotte Douglas Airport, a major hub with hundreds of nonstop flights and over 700 arrivals and departures daily.
______________________
Greg Finnican is the building owner and promoter of the Race Engine Challenge. The dyno facility is spacious, well equipped and ideally located – just two blocks from I-77 & Woodlawn Rd (exit 6A) and only minutes from Charlotte Douglas International Airport.
______________________
There's a wide range of hotels, restaurants and retail stores within a five-minute walk of the Dyno Racing Facility.  There's even an authentic Venezuelan restaurant on the property –  Arepas Grill.  Casual dining. Really good food. Fresh herbs and bold flavors. Take-out available.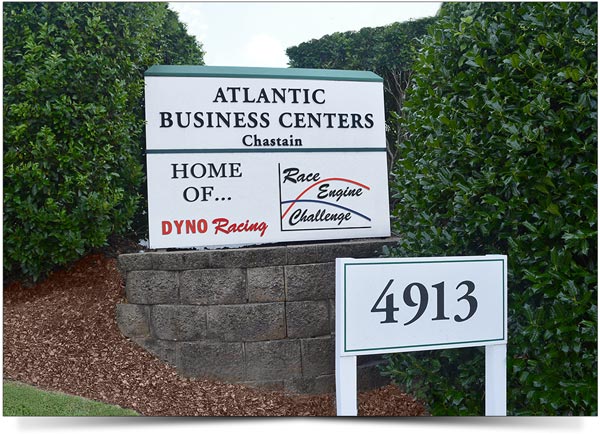 Entrance to the Race Engine Challenge facility.