4913 Chastain Ave, Charlotte, NC 28217
Greg is the building owner and promoter of the Race Engine Challenge. The dyno facility is spacious, well equipped and ideally located – just two blocks from I-77 & Woodlawn Rd (exit 6A) and only minutes from Charlotte Douglas International Airport.
______________________
Charlotte Douglas Airport is a major hub with hundreds of nonstop flights and over 700 arrivals and departures daily. The dyno testing facility and Technical Engine Conference is located just seven miles from the arrival gate to our front door.
______________________
The Technical Engine Conference is the perfect event for those who couldn't attend the Advanced Engineering Technology Conference (AETC).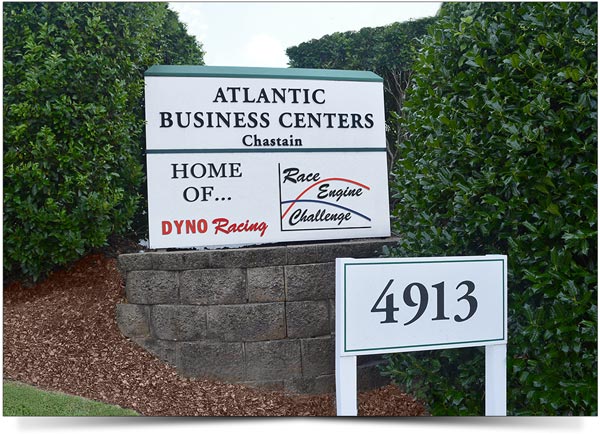 Entrance to the Race Engine Challenge facility.
There's a wide range of hotels, retail stores and dining options within a five-minute walk of the Dyno Racing Facility.  There's even an authentic Venezuelan restaurant on the property –  Arepas Grill.  Casual dining. Really good food. Fresh herbs and bold flavors. Take-out available.