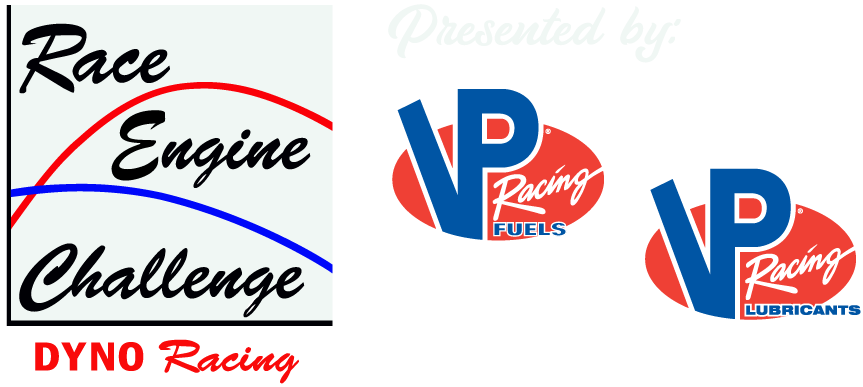 By Engine Builders, For Engine Builders
By Engine Builders, For Engine Builders
Harold Bettes
Power Technology Consultants
Harold worked for Superflow for 26 years and will speak about how to interpret dyno results looking at correction factors, inertia factors and what to look for when renting dyno time.
Abe Morales &
Rick Williams
Tech Line Coatings
Coatings have come a long way over the decades. What engine builders used to have to send out in the past will learn how they can do coatings in their own shop.
Steve Sousley 
Pro Fabrication
There is more to headers than just picking 4-1 vs 4-2-1. Today there are more choices of material and which will work best in your application. Cost is always a factor and that will be spelled out.
Richard Glady
VP Racing Fuels
is best known as the World Leader in Fuel Technology®, fueling champions in virtually every form of motorsport on land, sea and air since 1975. VP's most recent diversification efforts include the introduction of VP Hi-Performance, Classic and Pro Grade Racing Lubricants amongst a vast array of custom blends for custom needs.
Calvin Elston
Elston Headers
You want a broad power band? There is more to be found in headers than you realize. Calvin will also explain why most engine builders have too large a primary.
Cecil Stevens
Cecil worked in many top NASCAR engine shops over the years in valve train stability. You'll learn where the weak link in the valve train can usually be found.
Matt Bieneman
MBE Cylinder Heads & Manifolds
For many years before opening his own shop with some of the most sophisticated equipment, Matt worked for some of the top teams in cylinder head and manifold development. You'll find out why that half inch on both sides of the valve seat is even "more important" than you think.
Derek Dahl
Victory 1 Performance
Deciding how to spend/choose on parts for your next engine is never easy. Why going with titanium intake valves for more HP and making life easier on your valve train may be worth taking a hard look at.
Dale Cubic and
Wes Kiser
Panel Discussion: Dale on Carbs and Wes on EFI
Dale: CFM Performance Carburetors
This will be a panel discussion format moderated by Harold Bettes. Dale will explain why a dyno carb is different than your street strip carb and when EFI may be a better choice. Wes is a UNCC engineer graduate who worked at Roush Yates when the switch from carb to EFI took place. Whether it was injector placement/phasing/sizing, if they could think of it they tried it.
First of the top two engines compete to win.
David Vizard – Part I
David Vizard Performance Engines David Vizard, research engineer, is not new to the seminar circuit given his success in holding many seminars over the years. As of today, David told us he is working on some new insights that he will be ready to share at this seminar.
Second of the top two engines compete to win.
David Vizard Part II
David Vizard Performance Engines
During this session David will demonstrate his Torque Master Cam and Component Selector software program. At the end of this lecture attendees will receive a "free" copy of this software program.
Saturday Events

Several events will cap off a jam-packed week of speakers and engine builders.


The Last Pull
A select number of TEC ticket holders will have the opportunity to sit down at the controls of the

SuperFlow Dyno

and make those final pulls of the 2019 REC & TEC.
It's one thing to look at dyno numbers and another thing to feel the power as you push the lever forward.
A co-pilot will be there with you.
Check back for additional Saturday events.
The REC & TEC is 6-days of engine action and tech talk.
Conference ticket holders have five days to learn from technical experts, industry leaders and live streamed dyno pulls. Feel the excitement as engines rumble and roar, a mere 40 feet from your conference seat.
Select race engine builders from around the country will gather to compete in the second year of the Race Engine Challenge American Iron 2-Valve Shootout to be held September 16 – 21, 2019 in Charlotte, North Carolina.
Mingle with the competitors who built these remarkable engines, for these are men who bleed speed. You have an opportunity to get up close and personal with an exceptional amount of raw engine power – all in one event.